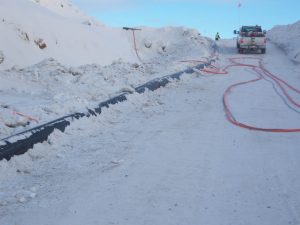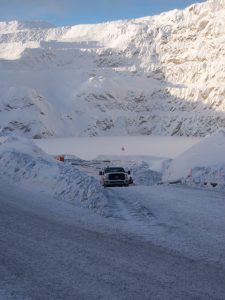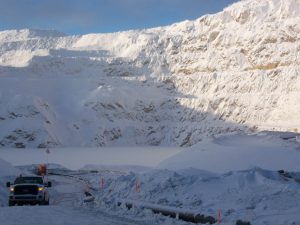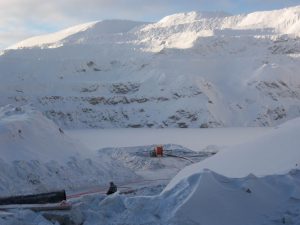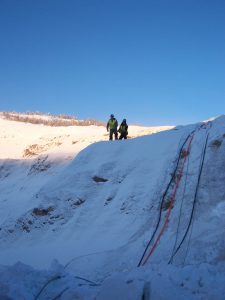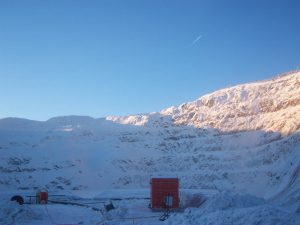 Mueller Electric provides technical and design expertise to many projects. Our Supervisory team is a invaluable resource offering ideas and innovative solutions on a moments notice. The ability to think outside the box with limited resource is key in remote locations. As with all projects Mueller provided the client with a flawless start-up. 
Tailing pumps power installation
Mueller Electric provided the installation of the 5kv power feed to the old pit that was being utilized as a tailing pond. The extreme weather and terrain was no obstacle for the Mueller Crew. Faced with critical time lines to ensure continued operation of the mine our crew utilized limited resources to hand manoeuvre 1 km of 5 kv cable weighing 8000 lbs.  The project was complete without production loss and allowed the mine to continue operations.
Commissioned and tested 5kv power skid
Wired and Powered up pumps
Heat traced all pipe
Assembled and wired heat trace controller stations along the tailings line
Installed cable tray wired VFD Control over the tailings pump
Using limited resource and tight timelines pulled 8000 lbs of 5kv cable to accommodate installation of power.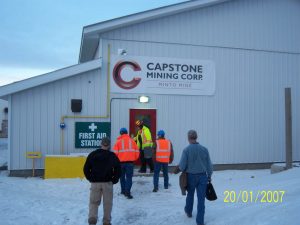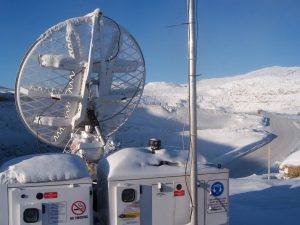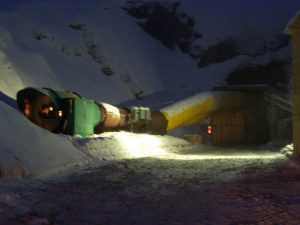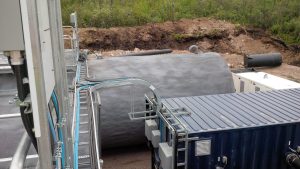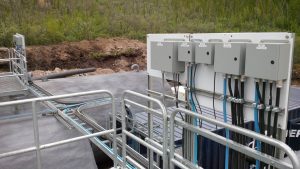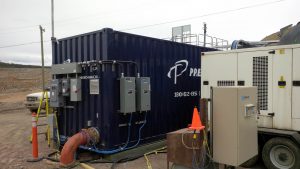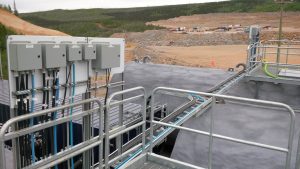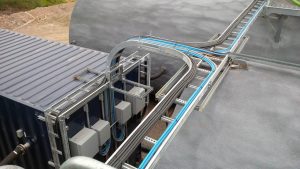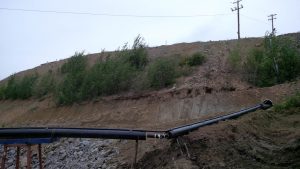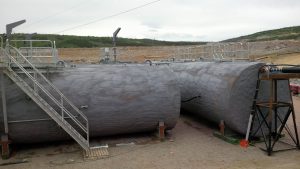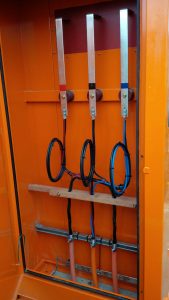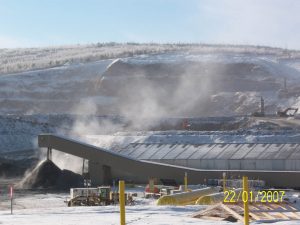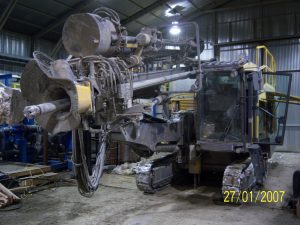 Upgrade power feeds and new distribution for new camp
Communication and fiber for new camp
Complete all camp interconnections
Install and commission power for new camp
Sewage treatment plant for new camp
 Installation of sewage treatment plant
Provide power for the plant
Provide fiber optic communications
Design and build cable tray runs for foam insulated tanks.
Interconnection of all power and instrumentation between tanks and main process room.
Design and install heat trace from septic system into discharge
Commissioned and set up VFDS for pump station
OTHER PROJECTS ON SITE
Set up all multilins for power monitoring
Set up all PDC's
Underground ventilation power supply.
Underground Substation upgrades and maintenance
5kv switchgear installation for underground